One more helping
I had finally learned to order "long black" when I wanted coffee in Australia but my short visit to Melbourne was already over, memories of barramundi floating dreamily through my semi-conscious mind as an early-morning taxi took me to the airport.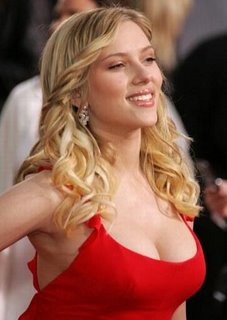 I was looking forward to this next segment in first class on Cathay Pacific. It was a daytime flight so I doubted I'd be using the flat-bed feature but from past experience I knew I was going to have a good time. I was in fact the only passenger in F on this flight. I started with a light breakfast and then scanned the movie selection. I figured I could get in four movies on the flight, which I did. Woody Allen's
Scoop
, starring uberbabe Scarlett Johansson, added to his unending oeuvre of funny little movies, while
The Illusionist
proved Paul Giamatti can do more than complain about bad wine.
As the flight wore on I decided what they really needed in these first-class cabins were gyms. You've got nothing to do on these flights and it would be a great time to work out. I didn't see one, though, so instead I ordered dinner. I looked over the menu: filet, lamb – barramundi! I read no further and ordered one more helping of my new favorite fish. It was wonderful. I paired it with a nice Brunello di Montalcino. At the conclusion to the flight the attendants let on that they recognized me as a poker player and had me all sign playing cards for them.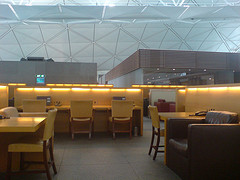 I had deliberately left some extra time for my connection in Hong Kong because the first-class lounge there, The Wing, is the best in the world. You get a private cabana with shower, bath, and babbling brook. I caught up on the Internet and took a hot lazy cool shower after. The next leg, to Bangkok, was a short two-hour flight on Cathay. It was a two-cabin plane so I suffered through business class. Even on this short flight they served a delicious hot sea bass. No barramundi though.
It was my first time in Bangkok's new airport. I wanted to see if I could transfer to Chiang Mai without clearing customs and to my pleasant surprise it was possible, although it was a very long walk to the domestic departures. I waited in one of the many Royal Silk lounges, got online, and then took the one-hour final leg of today's long, long journey. My brother Mike was waiting for me at the Chiang Mai airport and he drove me to the Sheraton (formerly the Westin, where I have stayed many times), and having been up for 22 hours I simply crashed in the big old suite.