Sick Event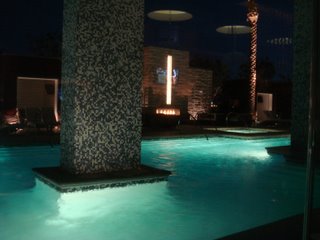 The only way to beat Vegas is to hit and run. That's why I never moved here. If you spend too much time in Sin City it grinds you down, wears you out, and eventually absorbs you, stealing your soul and making you part of the jaundiced, hungry money machine. But if you hit and run you can get in, make a quick score, and get out before it bites you back. Sometimes you get bit anyway.
This was a nine-day trip to the desert playground, which was pushing it. I took five nights at the Palms, the closest decent hotel to the World Series, and then planned to move to Wynn, my favorite place in town, where they were giving away six Mini Coopers in a drawing Saturday night.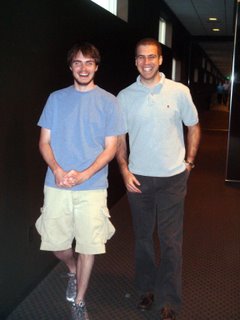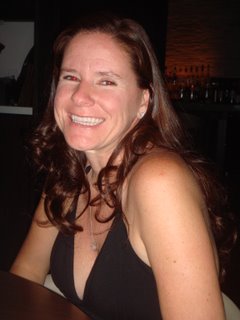 But while still at the Palms, I tried the new restaurant at Palms Place, Simon, along with Kyle, Crazy Mike, and Robyn. There are so many gourmet restaurants in Vegas it's hard to gush about food but it was top notch. What really stood out, though, was the room. Intimate and glass walled, it sat surrounded by the private Palms Place pool. The waiter talked Crazy Mike into ordering his filet medium instead of medium well, and we relaxed as we watched the pool water lap onto the deck in the June desert wind.

I had no luck at the Palms, nor at Wynn when I moved over there. The good news was Nichole decided to fly down for the weekend, but the bad news was I picked up a nasty case of food poisoning that seemed to linger on for days. I dragged myself to the Rio to play the $1500 limit Hold 'Em event but never got anywhere. The drawing for the cars was Saturday night and I could barely get out of bed but I showered and dressed and went down to the VIP cocktail reception with Nichole to see if I won.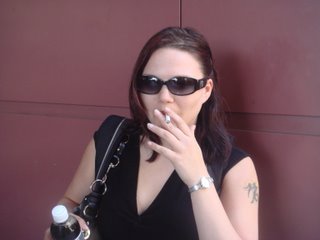 When we got there we discovered they had secretly transformed the drawing into a game show. If your ticket got drawn you had to play "concentration" and match two numbers on a big board to win one of the six cars. If you missed twice they would draw someone else. I didn't get picked in the first six, or the next four, or the next two. Finally there was one car left and they drew my name. Nichole said, "16 and 12! 16 and 12!" The room was spinning as I walked up to the stage. I decided to go for the drama. "Well, I'm pretty sure one of them is 16." I said. Then I waited. I wondered if they'd call the clock on me. Finally I said, "How about….12!"
The room erupted into mixed cheers and boos as they revealed the final car. I took the cash option and used it to pay off a marker.
Still not 100% I flew back to Seattle to recover for a few days. Next event is the $10k limit Hold 'Em championship on Sunday June 15.
Labels: Crazy Mike, Kyle, Nichole, poker, Vegas